News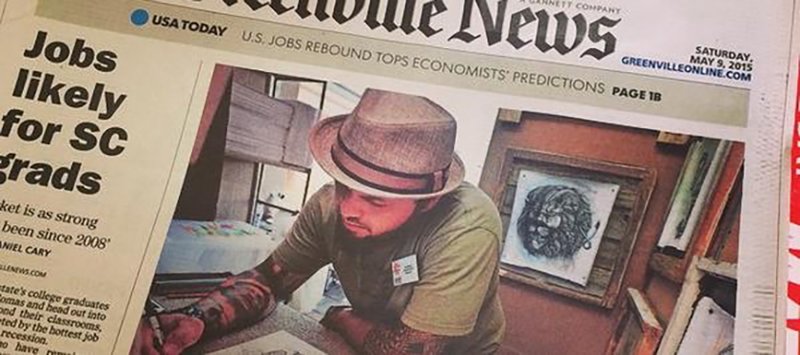 ·     HOLIDAY DEALS 
          o   continue following ArtByTai on Instagram & Facebook for special flash deals all December long, including discounts on prints and even original pieces with 50%-75% off.
·     2018 INKTAIBER PRINTS
          o   Prints of the 2018 Mixed-Media color InkTaiber creations are now available for purchase at ArtByTai.com.
·     AWARDS

          o   Tai recently received Awards at the 2018 Plaza Art Fair in Kansas City, MO, the 2018 Art Fair on the Square in Madison, WI and the 2018 Uptown Art Fair in Minneapolis, MN.
·     SOCIAL MEDIA
o   Follow ArtByTai on Instagram & Facebook for best up-to-date info @ArtByTai.
·     HOW TO DRAW A STICK FIGURE LIKE ART BY TAI
o   Watch ArtByTai's "how-to" draw a stick figure video
·     #TAITHIRTY 30 MINUTE PORTRAIT SKETCH EXERCISE
o   Follow the hashtag #TaiThirty on Instagram to see all of Tai's 30 minute portrait sketch time-lapse videos
·         2018 SHOW SCHEDULE
o   Stay up to date with Tai's 2018 schedule.
·         HASHTAG #ARTBYTAI
o   Make sure to hashtag #ArtByTai on any of your social media posts featuring Tai's art. He's currently looking over the social media platforms for posts of his work and is looking to give away a free original drawing to a randomly selected #ArtByTai hashtagger.
·         PODCAST INTERVIEW
o   Listen to Tai's recent 'Your Creative Push' podcast interview for some creative inspiration
·         ART BY TAI YOUTUBE
o   Watch Time-Lapse drawing videos at the ArtByTai YouTube page
·         ART BY TAI BOOK
o   Art By Tai coffee table book will be coming very soon!