News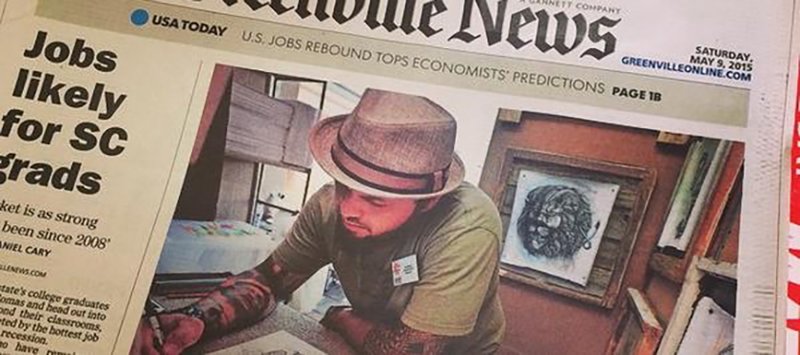 ·   

 
ART BY TAI'S 2018 INKTAIBER PROMOTION INFO
      For each day of October 2018, I will create a new Halloween/Sci-Fi/Greek-Mythology/Pop-Culture-themed piece. At 12noon (central time) of each day, the piece will go up for a 7 day auction at the ArtByTai eBay store. The starting bid for the piece will be $150 or $100, depending on the piece, with a "Buy it Now" option of $500. Each auction will last 3 days. Last year, I only spent a couple hours on the drawings, but this year I've spent 20+, hence the slight price increase.
The version up for auction: This auction is for the original pen drawing on watercolor paper, drawn with a standard ballpoint pen. The original drawing has been treated with a Kyrlon UV protectant archival spray. Prints of this drawing will be available in November. A framed mixed-media version on Mylar, using a hi-res digital scan of this drawing will be made this upcoming winter for release in 2019. Color prints of that version will also be made available in 2019. You are bidding on the original pen drawing.  With the amount of time I'm putting in to these drawings, it's entirely possible that I won't have 31 to present, but I'm gonna give it my best try.
Tentative 2018 InkTaiber list schedule:
Minotaur
Medusa Edward Scissorhands
Skeletor
Chimera Zelda
Demagorgon Beavis & Butthead
Unicorn Rodeo
Storm Trooper
Dark Crystal Mystic
Predator Marvin the Martian
Labyrinth
Pegasus
Cthulhu
Robby the robot Pumpkin
Dragon
Admiral ackbar
Hippocampus Popeye
Cerberus
Griffin Pixiu
Sphinx
Voltron Beholder
Manticore
Centaur Boxer Dog
Satyr Displacer
Cyclops Matt Hensley
Panthro
Plague Doctors
Mermaid with Marlin
Grute Pig in Tow
TMNT
Owl bear
Alice in Wonderland
·     #TAITHIRTY POP-UP GALLERY SHOW AT JACKSON JUNGE GALLERY OCT. 5TH (6PM-9PM)
          o   Tai's #TaiThirty 30 minute portrait exercise sketches will be on exhibit and available for purchase at the Jackson Junge Gallery in Chicago in the Wicker Park area on October 5th. Opening reception is 6pm-9pm.
·     AWARDS

          o   Tai recently received Awards at both the 2018 Art Fair on the Square in Madison, WI and the 2018 Uptown Art Fair in Minneapolis, MN.
·     SOCIAL MEDIA
o   Follow ArtByTai on Instagram & Facebook for best up-to-date info @ArtByTai.
·     HOW TO DRAW A STICK FIGURE LIKE ART BY TAI
o   Watch ArtByTai's "how-to" draw a stick figure video
·     #TAITHIRTY 30 MINUTE PORTRAIT SKETCH EXERCISE
o   Follow the hashtag #TaiThirty on Instagram to see all of Tai's 30 minute portrait sketch time-lapse videos
·         2018 SHOW SCHEDULE
o   Stay up to date with Tai's 2018 schedule.
·         HASHTAG #ARTBYTAI
o   Make sure to hashtag #ArtByTai on any of your social media posts featuring Tai's art. He's currently looking over the social media platforms for posts of his work and is looking to give away a free original drawing to a randomly selected #ArtByTai hashtagger.
·         PODCAST INTERVIEW
o   Listen to Tai's recent 'Your Creative Push' podcast interview for some creative inspiration
·         ART BY TAI YOUTUBE
o   Watch Time-Lapse drawing videos at the ArtByTai YouTube page
·         ART BY TAI BOOK
o   Art By Tai coffee table book will be coming very soon!